Local. Family Owned. Trusted.
Top-Rated Junk Removal in Austin
At Griffin Waste Services, the customer always comes first. We take pride in offering the highest quality products and services in the industry.
Hiring a junk removal service is essential to taking responsibility for your waste management. Left unchecked, unwanted materials and debris can cause health and safety hazards and damage the environment. Instead of leaving it up to nature or arbitrarily discarding old items, a removal service will help ensure that all unwanted materials are disposed of correctly concerning rules, regulations, and ethics. Hiring professionals with experience managing and removing junk is the best way to protect your property and keep everyone safe while adhering to public safety protocols.
At Griffin Waste Services, we understand the importance of having a clean and clutter-free living or working space. That's why we are committed to providing our customers with top-notch junk pick-up and yard waste removal services. We take great pride in being able to help you free yourself from the rubbish that has been accumulating at your place for whatever reason. With our experienced team of professionals on the job, you can count on us to make your living or working area look spic and span in no time!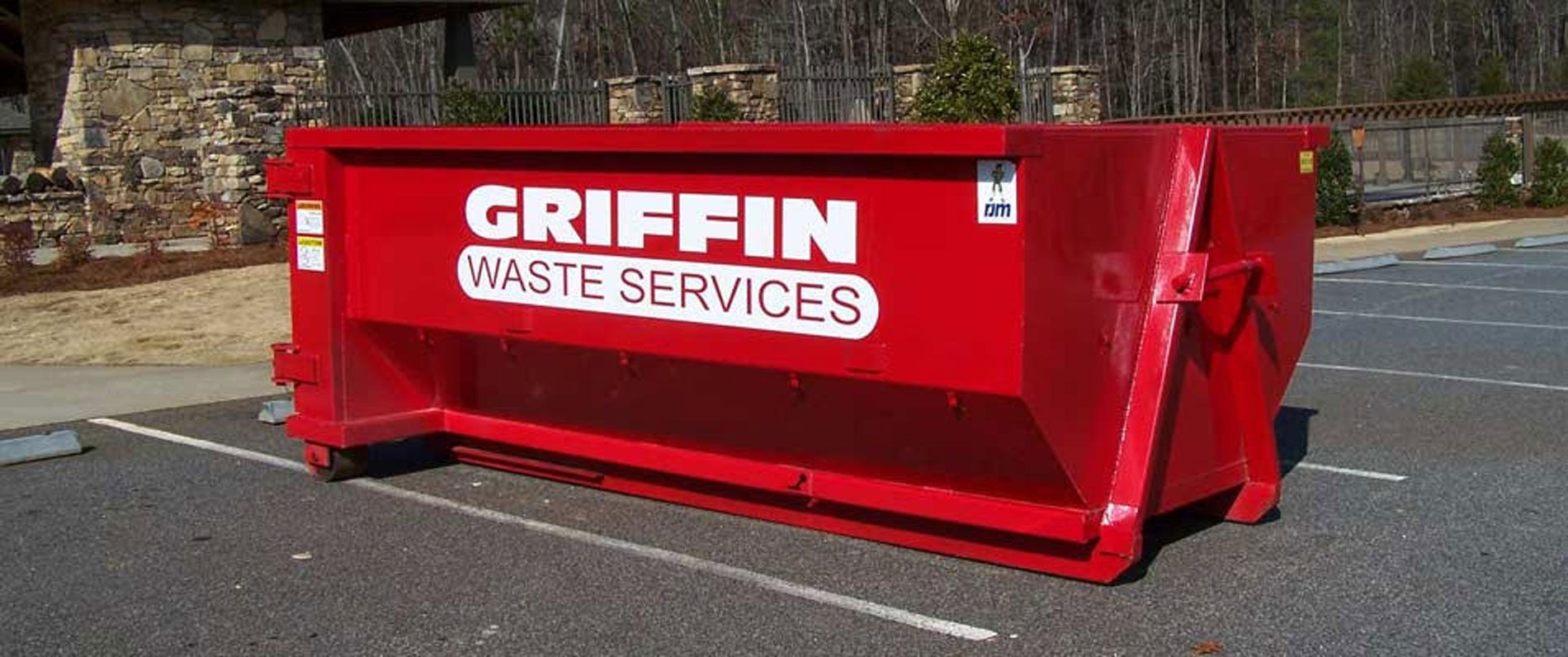 Searching for Austin Junk Removal Near Me?
Hiring a professional team of technicians to remove your junk clears up your space and contributes to overall health benefits. Floating particles of dust, dirt and other debris can build up over time, decreasing the air quality in your home or office. By getting rid of the junk with our techs, you are taking back control and preventing potential air quality issues from arising. Not only will you have a cleaner area afterward, but also one that is healthier and better for everyone in it.
If you're searching for junk removal Austin, TX, or Austin junk removal near me, it shouldn't be challenging to find a reliable and committed service. At Griffin Waste Services, we have proudly served Austin and its surrounding areas for the past twenty years with our comprehensive debris removal and furniture removal services. Our team of experienced professionals at Griffin Waste Services is well-equipped to handle any job, no matter how large or small. Whether you need general rubbish disposed of or heavy pieces of furniture moved from one spot to another, we can provide the assistance you require. With our timely and reliable service, you can trust that your needs will be met quickly and safely. If you have any questions about our services, don't hesitate to contact us – our friendly team is always here to help!
Professional Furniture Removal Austin TX Residents Trust
Here at Griffin Waste Services, we understand the importance of reliability in waste management and recycling. Our high-quality dumpsters are designed with sustainability and convenience in mind, allowing for fast and efficient pickup so that you never have to worry about overflowing trash bins again. Furthermore, our trash collection units are built like tanks and can withstand many years of use, no matter the weather or activity happening around them. This makes them a versatile option for various junk and trash removal needs—whether a large-scale renovation or disposing of clutter after a move-in. 
At Griffin Waste Services, we understand that a move, remodel, or home improvement project can leave lots of mess to clean up. That's why we offer comprehensive junk removal services to help eliminate debris quickly and easily. Our experienced and reliable team members will come to your home or business to safely and responsibly remove unwanted items. We make sure that all materials are disposed of in an environmentally responsible way. So call us at Griffin Waste Services for superior customer service, competitive rates, and reliable junk removal services when it comes time for a yard clean-up, a move-in or out, or just some general spring cleaning around your property.
Book Your Dumpster Online
We want to earn your business and turn you into a long-term customer. 
I have always used Griffin Waste for my dumpster rentals. I always receive, professional and courteous service. The dumpster is always placed where I would like it and nobody has to be present for pickup. I would definitely recommend this company!
Griffin Waste is great to provide a dumpster on short notice. The team is very courteous and does a great job of communicating drop-off and pick-up. I highly recommend this business.
Friendly phone service, fast delivery, and best rates I could find! We finished before our 5 day rental was up, called and asked for an earlier pick up, and they were there in a few hours. Very impressed, would recommend and use again!
Call Today for Debris Removal in Austin, TX!
Austin, Texas, is the ideal place for a unique adventure. Seeing the state capitol building alone warrants a visit, as it stands nearly 300 ft tall and teems with interesting people and activity. Don't forget another of Austin's most popular attractions – the Congress Avenue Bridge bats! The bridge is home to the world's largest urban bat colony – up to 1.5 million Mexican free-tailed bats fly from beneath it each night at sunset. It's truly a sight to behold and one that should not be missed— one that's unique to Austin. 
Whether you're looking for furniture removal Austin, TX, or debris removal Austin, TX, we know the importance of maintaining a clean, uncluttered space. That's why we provide best-in-class junk removal services, so you don't have to concern yourself with clogged-up spaces. If you're looking to get back your living and working areas, please contact our team at Griffin Waste Removal today! Our experienced team has helped pack homes, offices, and yards for quick disposal or storage – freeing up precious space for whatever projects you may have later on. We look forward to working with you towards a cleaner experience in your junk and debris removal.